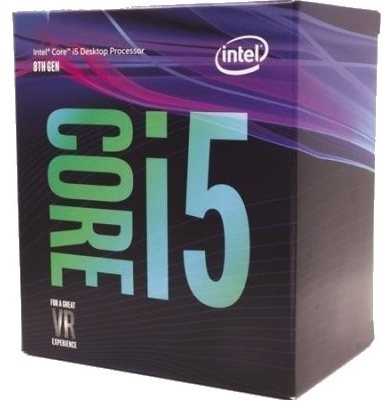 Product details
Max Memory Size (RAM)
128GB
Memory Types (RAM)
GenDDR4
Graphics
Intel UHD Graphics 630
Max Resolution (HDMI)
4096x2304@24Hz
Max Resolution (DP)
4096x2304@60Hz
Package Size
37.5mm x 37.5mm
Turbo Boost Technology
2.0
Intel Virtualization Technology
Yes
Intel Virtualization Technology for Directed IO
Yes
Instruction Set Extensions
Intel AVX2, Intel SSE4.1, Intel SSE4.2
Intel Stable Image Platform Program
Yes
Intel AES New Instructions
Yes
Memory Speed (RAM)
2666MHz
Intel® Optane™ Memory Supported
Intel® Optane™ memory is a revolutionary new class of non-volatile memory that sits in between system memory and storage to accelerate system performance and responsiveness. When combined with the Intel® Rapid Storage Technology Driver, it seamlessly manages multiple tiers of storage while presenting one virtual drive to the OS, ensuring that data frequently used resides on the fastest tier of storage. Intel® Optane™ memory requires specific hardware and software configuration

Intel® Turbo Boost Technology
Intel® Turbo Boost Technology dynamically increases the processor's frequency as needed by taking advantage of thermal and power headroom to give you a burst of speed when you need it, and increased energy efficiency when you don't.

Intel® vPro™ Technology
Intel® vPro™ Technology is a set of security and manageability capabilities built into the processor aimed at addressing four critical areas of IT security: 1) Threat management, including protection from rootkits, viruses, and malware 2) Identity and web site access point protection 3) Confidential personal and business data protection 4) Remote and local monitoring, remediation, and repair of PCs and workstations.

Intel® Virtualization Technology (VT-x)
Intel® Virtualization Technology (VT-x) allows one hardware platform to function as multiple "virtual" platforms. It offers improved manageability by limiting downtime and maintaining productivity by isolating computing activities into separate partitions.
A megjelenített termékadatok, képek és árak partnerer-webáruházainktól, partnereinktől, és Icecat-tól származó információk, és azok tájékoztató jellegűek, melyek esetlegesen tartalmazhatnak téves információkat. A képek tartalmazhatnak olyan tartozékokat, amelyek nem szerepelnek az alapcsomagban.
Kewix - áruk keresője, határok nélkül
Hasonlítsd össze az árakat és találd meg a legolcsóbb Intel Core i5-8600 ajánlatokat. Webáruházak ajánlatai magyar, német, osztrák, szlovák, cseh, kínai és a világ számos más pontjáról egyetlen ár-összehasonlításban. Vásárolj a legalacsonyabb áron.